One bedroom annex in Pyecombe, Sussex.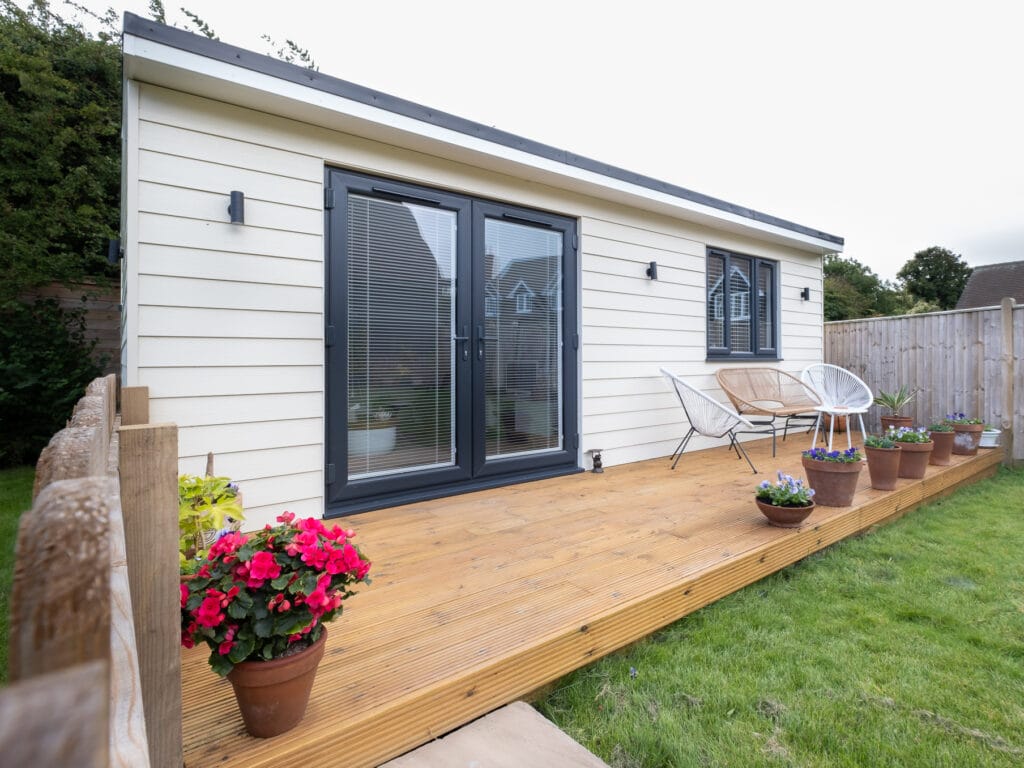 Sussex Garden Rooms were so understanding our of requirements – they even drew the cat's litter tray into their designs!
This annex utilises a very clean and simple rectangular design, with a beautifully decorated kitchen, bathroom and bedroom. At the front of the annex is a natural soft wood decking area and fencing running from the annex to the property to give the dogs and cat their own privacy within the garden.
Tell us about your requirements — no obligation, no pressure