One Bedroom L-Shape Annex
Depending on your garden and available space, the L-shape is often an efficient way to separate the bedroom from the main living area, and provides additional scope for storage and utilities.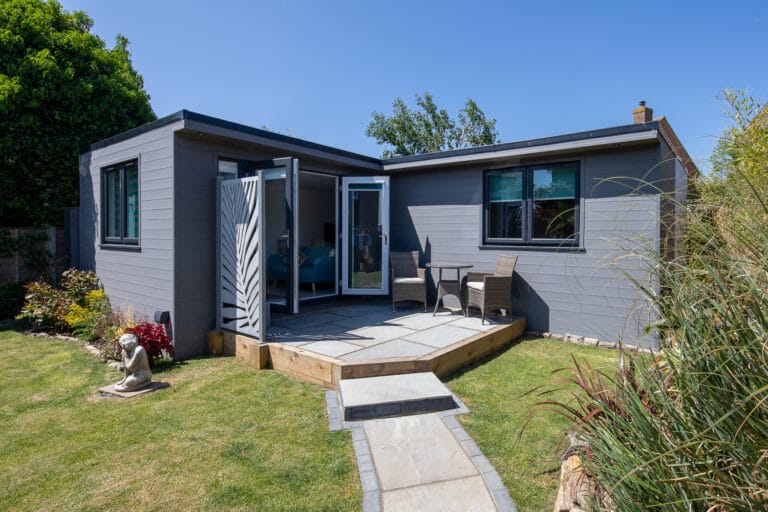 One bedroom L-shape annex
We can design and build your annex to any specs you require – these are some of the most popular options.
Option 1
One Bedroom L-Shape

Area: 36 sqm

From £40,000
Option 2

One Bedroom L-Shape
Area: 55 sqm

From £50,000
Option 3
One Bedroom L-Shape

Area: 65 sqm

From £60,000
See the interior of a one bed L shape annex in Littlehampton for Gerry and his family.
Your annex can be built to any size and shape required. Bigger, smaller, more bedrooms – you decide.
Tell us about your requirements — no obligation, no pressure
We work closely with you to ensure every detail of your annex is exactly how you want it – from the size and shape to the cladding, flooring, doors and windows.
Get in touch about designing your custom garden annex now: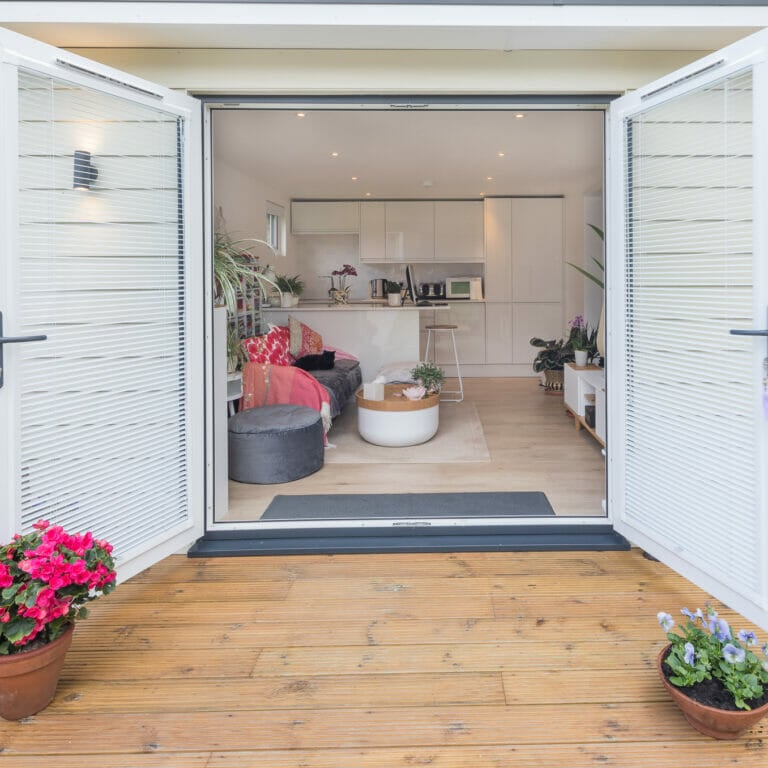 "Sussex Garden Rooms were so understanding our of requirements – they even drew the cat's litter tray into their designs!"
We designed a one bedroom annex for sisters Karen and Lynn, with a beautifully decorated kitchen, bathroom and bedroom.
Just some of the fantastic garden annexes we have designed and built for our customers over the years.
Frequently Asked Questions
Tell us about your requirements — no obligation, no pressure