Two Bedroom L-Shape Annex
We have seen increasing demand for an additional bedroom or study/office within annex builds. Our two bedroom L shaped annex provides ample space for a second person to live within the annex, and as standard we can supply a fully fitted second bathroom en-suite to the second bedroom. In this configuration, both bedrooms have independent access to the living area and shared kitchen.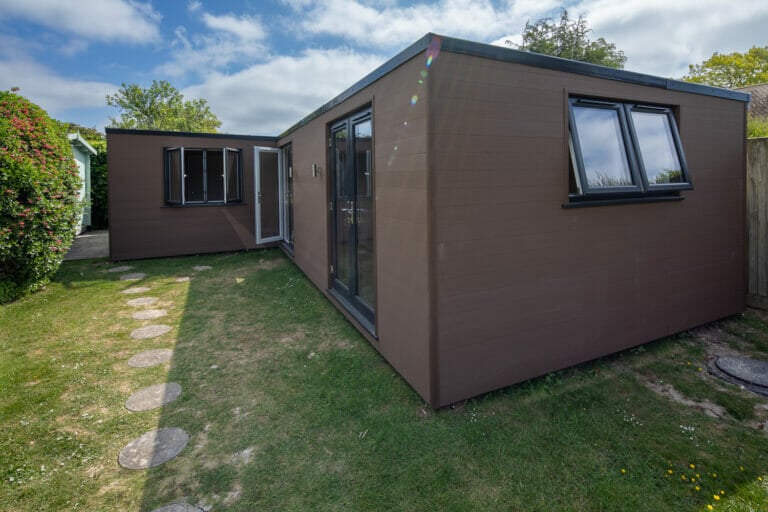 Two bedroom l-shape annex
We can design and build your annex to any specs you require – these are some of the most popular options.
Option 1
Two Bedroom L-Shape
Area: 58 sqm

From £100,000
Option 2
Two Bedroom L-Shape
Area: 58 sqm

From £100,000
Option 3
Two Bedroom L-Shape
Area: 58 sqm

From £100,000
We supply and build annexes in a range of sizes. Bigger, smaller, more bedrooms – you decide.
Tell us about your requirements — no obligation, no pressure
We work closely with you to ensure every detail of your annex is exactly how you want it – from the size and shape to the cladding, flooring, doors and windows.
Get in touch about designing your custom garden annex now: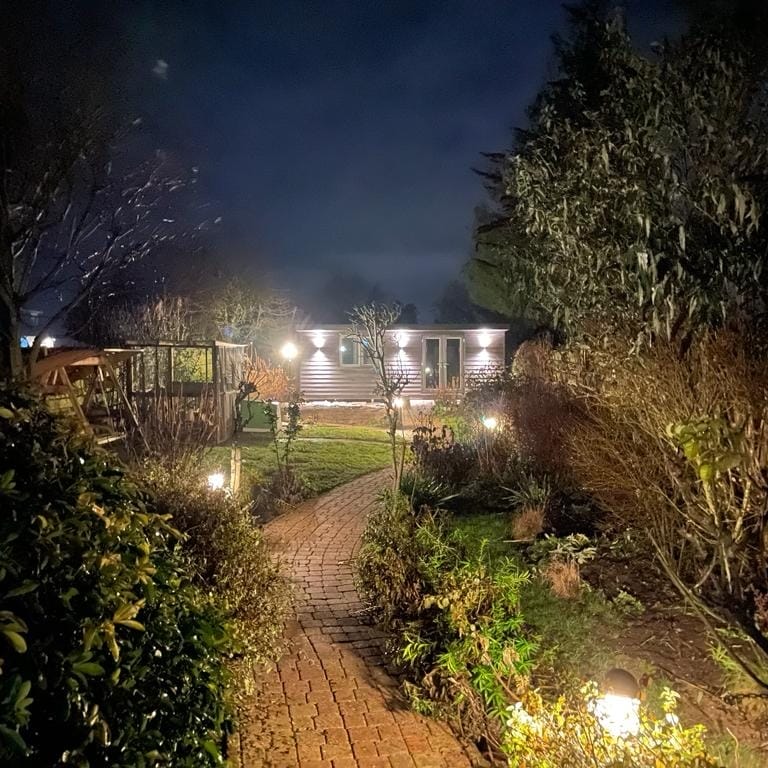 Sutton Valance, Maidstone, Kent
"We were amazed at just how quickly the quality project was delivered"
Sussex Garden Rooms designed a one bedroom annex to cater for Natascha and Jaques' ageing parents, giving them independence while allowing them to stay close to their children.
Just some of the fantastic garden annexes we have designed and built for our customers over the years.
Frequently Asked Questions
Tell us about your requirements — no obligation, no pressure